Heart and Health Medical is providing local companies the tools they need to improve their employees' access to affordable medical care.
The physicians of 
Heart and Health Medical
 specialize in the early detection and prevention of disease. They have been serving Long Island since 2005, with four locations across Nassau and Suffolk County.
In 2019, Heart and Health Medical introduced its full-service mobile medical unit, empowering local businesses of all sizes and industries with the opportunity to provide employees with onsite medical care. The new care model was developed to reach Long Island's working community which often remains underserved due to a lack of available medical options.
It's a win-win for the employer and employee. Most major medical plans cover the Heart and Health Mobile Unit services. So local Long Island companies can provide onsite medical care for their employees at no additional cost, all while improving the quality of life for their staff.
Improve employee health and well being
Improve employee access to quality medical care
Increase employee satisfaction and retention
Attract top-quality employees
Increase employee productivity
Reduce employee absenteeism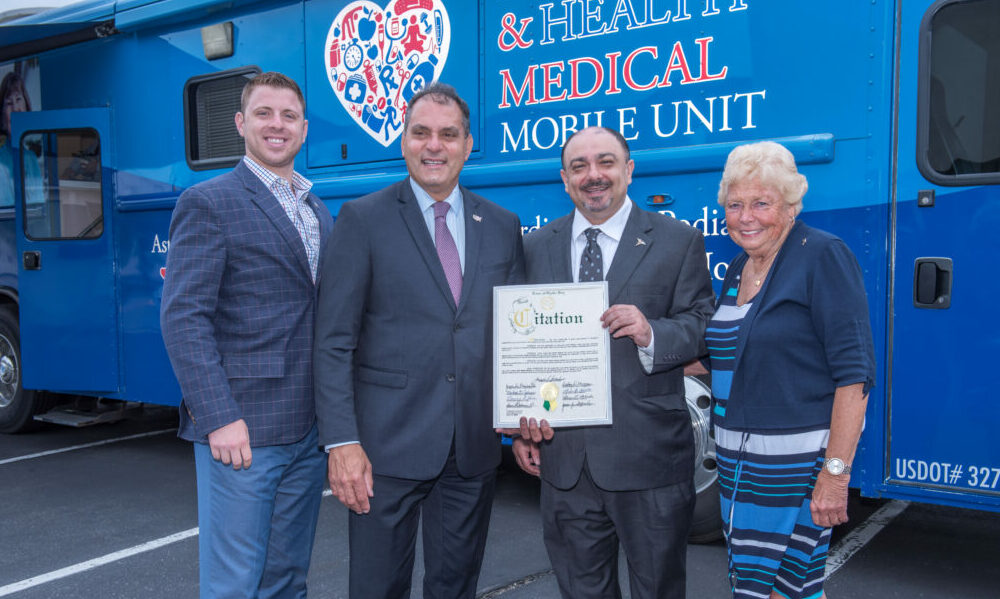 The Heart and Health Medical Unit provides blood and lab testing, annual physicals and preventative screening, allergy and immunology care, cardiology care, flu shots and immunizations, COVID-19 testing, and vaccinations.
COVID-19
During the Covid-19 Pandemic, Heart and Health Medical and its mobile medical unit have provided COVID-19 rapid tests and vaccinations through sites at local Long Island businesses, libraries, and schools.
Heart and Health Medical continues to provide COVID-19 support through local community outreach. Now that workers are back at the office and children are back to school, local businesses can schedule workplace health fairs with the Heart and Health Mobile Unit. Health Fairs are an easy and affordable way for employers to encourage their staff to care for their health and wellbeing.
Corporate Medical Solutions
Many employers find that onsite employee medical care is inefficient as a one-size-fits-all service offering. So Heart and Health created Corporate Medical Solutions to help expand the options for local companies looking to provide their employees with easy and affordable access to medical care. Employers can now create unique plans that meet the needs of their company's medical care and ensure that every member of their staff has the time and ability to meet with medical providers regularly. Corporate Medical Solutions and Heart and Health Medical can provide onsite care through the mobile unit, onsite clinics, both temporary and permanent, and telehealth for preventative screening, diagnostic testing, and long-term care for disease and illness.